Archives
Smoky Apple and Butternut Squash Soup
This simple soup recipe is the perfect feature of any fall or winter dinner.
Caramelized Onion-Apple Soup with Blue Cheese Croutons
A delicious fall and wintertime soup recipe featuring fresh apples and onions.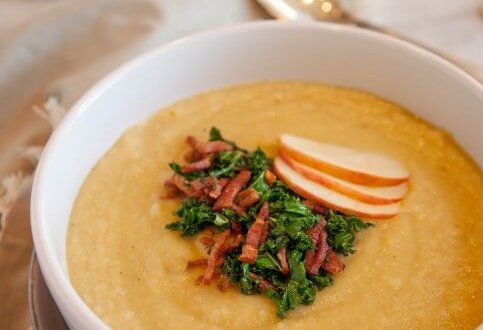 Roasted Apple and Parsnip Soup with Sautéed Garlicky Kale and Turkey Bacon
Roasted along with onion, parsnips get a little caramelized and are incredibly delicious… easy to eat right off the pan. But a little restraint goes...