Just when you imagined oatmeal couldn't get any healthier, we added apples to the mix.  Apples are an additional source of fiber and antioxidants, meaning they super-charge your breakfast! And both oatmeal and apples are said to help lower cholesterol, making them a super healthy pairing.
For oatmeal, we recommend using a variety that won't go mushy and will lend a nice sweetness to your breakfast, like the Fuji.
Recommended Apples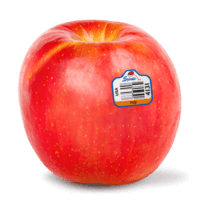 Fuji Apples
Pro tips
Try overnight oats! Head to Pinterest for lots of great mason jar ideas that will make breakfast easy and delicious.
Grated apple makes a great mix-in for oatmeal; simmer it first to get it soft and add in your favorite spices for flavor intensity.