Caramel apples are a delicious treat for Halloween, at a carnival, and really for that matter, any time of the year! We do not need designated events to bite into one of these divine treats, but we do need to know which apple is best suited for dipping into melted caramel for the ultimate decadent experience.
For dipping in caramel, we recommend the ever-loved Granny Smith, which offers the right amount of tartness to offset the sweetness of caramel. New, up-and-coming apples for making caramel apples include: Pink Lady, Honeycrisp, and SweeTango®.
Recommended Apples
Pink Lady Apples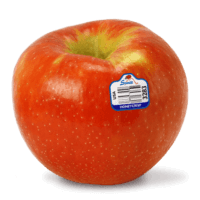 Honeycrisp Apples
Pro tips
Add a pinch or two of salt to melted caramel to slightly curb sweetness
Try dipping apples into caramel and then toasted nuts for added protein and crunch!