Kuchen means cake in the German language, but take it from us, you don't have to have German roots to appreciate this dessert. Kuchen is a sweet cake that's typically filled with custard and fruit. This tasty dessert is a crowd-pleaser with the apples complementing the sour cream, cream cheese, or custard (depending on your preference) perfectly.
Fuji apples work well for Kuchen as they are one of the sweetest apple varieties available; this allows them to pair well with the buttery crust.
Recommended Apples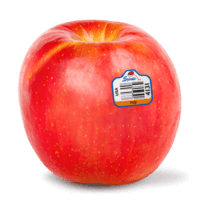 Fuji Apples
Pro tips
Work in additional fruit flavor by adding your favorite preserve!
Try browning your butter first for a rich, nutty taste.