Rosh Hashanah – the Jewish New Year – is signified by indulging in a sweet treat bachelorarbeit ghostwriter kosten. Traditionally, apples and honey have been the go-to sweet indulgence served at dinner tables for generations as they symbolize hope for the sweet year ahead ghostwriter online klausur. Many dip apple slices into honey on Rosh Hashanah for extra sweetness.
Our recommendation for apples for Rosh Hashanah would be one bursting with sweetness; like Fuji and Red Delicious. A great tart apple choice would be McIntosh.
Recommended Apples
Red Delicious Apples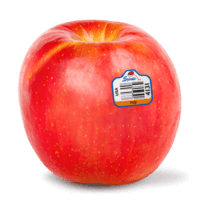 Fuji Apples
McIntosh Apples
Pro tips
Soak apple slices in lightly salted water and then rinse to prevent from turning brown.
For a fun idea for the kids, cut off the top of an apple, scoop out the inside, and use it as a serving 'dish' for the honey!