If you love your applesauce more tart than sweet, you're in for a taste bud treat when you mix the perfect apple with zesty, tangy lemon and a little bit of sweetness. Applesauce is low in calories and full of goodness making it the perfect post-dinner dessert or after-school snack.
The best apple for making tart applesauce is a Pink Lady (for a tangy-sweet flavor) or, depending on taste, you could opt for a true tart variety like Granny Smith. Unless you have a high-powered blender, be sure to peel the skin prior to cooking, and chop apples down to a small size to speed up the entire sauce-making process.
Recommended Apples
Pink Lady Apples
Granny Smith Apples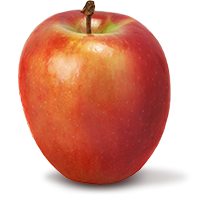 Braeburn Apples
Pro tips
A peeler/corer/slicer will make the job of making tart applesauce much easier and faster
Low on fridge storage space? Try canning your applesauce; it can remain on a shelf without refrigeration this way.