There's nothing quite like the sweet and savory blend of stuffing; whether you're adding sausage and sage or toasted almonds and cranberries, the sweet crunch of apple takes stuffing to a whole new level. And don't just wait for Thanksgiving! Go crazy, whip out your favorite recipe and surprise the family on a regular weeknight.
The best apple for stuffing is a crisp, sweet-tart variety like a Pink Lady or Piñata®. Both of these varieties make a great addition to savory stuffing with their firm texture and sweet/tart flavor.
Recommended Apples
Pink Lady Apples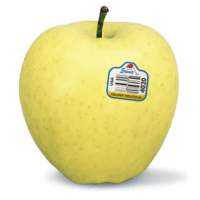 Golden Delicious Apples
Pro tips
For individual serving sizes, cook stuffing in muffin tins!
Stuffing can be frozen and reheats well; make an extra big batch so you'll have leftovers.