Known as the original hand pie, apple turnovers are an easy, everyday version of the classic apple pie. Their flaky dough and sweet center make for the perfect sugary treat any time of day. Enjoy it with a cup of coffee in the morning or after dinner for dessert.
Golden Delicious and Granny Smith apples are great for baking because their flesh stays in tact even after the baking process. But don't be afraid to switch things up and add Piñata® into the mix as their natural sweetness works great for pastries.
Recommended Apples
Granny Smith Apples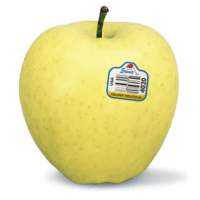 Golden Delicious Apples
Pro tips
Cut the apples into the same size chunks to help them cook evenly.
Up the ante by adding vanilla glaze on top for a truly decadent treat.