Brie was once-upon-a-time fit for a French king. Today, we find it in most grocery stores and highlighting cheese plates across the globe. Though there are several ways to serve Brie –including baking it with preserves or baked apples and pecans, yum! – pairing it with freshly sliced apples makes for a satisfying and healthy snack.
Offering a counterpoint to the creamy Brie, Golden Delicious, Ambrosia and Honeycrisp apples are our recommendation for pairing.
Find our full cheese pairing entry here, or visit our interactive pairing guide at stemilt.com/pairology. The guide is a choose-your-own-venture to create the best flavor combinations among apples, cheeses and even wines (for those 21+ only).
Recommended Apples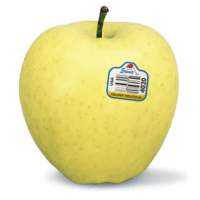 Golden Delicious Apples
Ambrosia Apples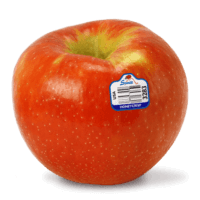 Honeycrisp Apples
Pro tips
Beware of flavored cheeses when pairing with apples to avoid overpowering flavors.
Try topping brie with sliced apples, sugar and cinnamon and wrapping in crescent rolls for a kid-friendly (and adult-friendly!) treat.