A real southern treat, fried apples are the way to go when you need that dose of sweet comfort food without the crust of a pie. They're also a tasty accompaniment to breakfast – think ham, eggs, hashbrowns, and big ole scoop of fried apples to round out the plate on a lazy weekend morning.
The best apples for frying are a tart variety that will hold up to cooking with a firm-yet-tender texture, like Granny Smith or Pink Lady. The tartness will offset the sugar used in your recipe, making for a flavorful bite.
Recommended Apples
Granny Smith Apples
Pink Lady Apples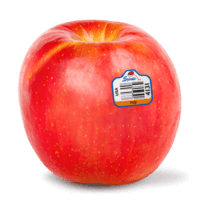 Fuji Apples
Pro tips
Don't overcook your apples! Fried apples should be firm to the touch, yet tender to the bite.
Real butter renders the tastiest fried apples; don't substitute with margarine.