An apple fritter is a wonderful hybrid of apple pie and a doughnut – and the best part is, it's acceptable to eat any time of the day! Shake things up a bit and bring these to your next brunch or potluck party.
Granny Smith is a go-to apple when heat is involved because it stays firm and maintains a tart taste. If you're looking for something a little sweeter, try Honeycrisp.
Recommended Apples
Granny Smith Apples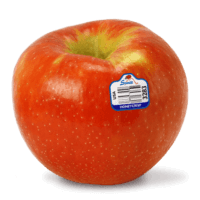 Honeycrisp Apples
Pro tips
To test out your oil before deep frying, drop a small amount of the batter into the oil. If it rises to the top immediately, you are good to go!
Cut your apples small, about ¼ of an inch cubes.