We can't decide what our favorite part of the pie is: the flaky crust or the sweet filling. But we do know that they are both equally important to a perfect pie experience! Whether you're topping your crust with melty cheddar cheese or a big scoop of vanilla ice cream, you'll certainly need a perfect filling.
For the filling, we recommend either Piñata® Apples by Stemilt or Golden Delicious. They both offer a sweet taste and maintain their shape under heat. Fans of tart apples might want to give the famously green Granny Smith apple a try.
Recommended Apples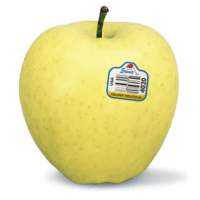 Golden Delicious Apples
Granny Smith Apples
Pro tips
Let the apple pie filling sit overnight. The sugar will bring out the liquid from the apples for a juicy filling.
Make it ahead! You don't have to make your whole pie in one day; the filling can be made up to four days in advance.